---

Books That Grow.com
Books That Grow is a Web App that uses a unique leveling system for every book in our library to create 3 to 5 books in one. Through the leveling, text complexity, sentence structure, and vocabulary change as needed. A Vast Digital Library! Books That Grow has a diverse library of texts that range from Biographies, Classic Fiction, Folktales, Primary Source Documents, Science, Social Studies, and more. Each book adapts to your reading ability to give you the best possible reading experience to help you become a more powerful reader!

E-Reading Research Questions (JPL)

Digital Reading
E-Reading Research Questions (JP Loucky)

Video on using books as a "Weapons of Mass Instruction!"

RCSD Rankin County School District's Teacher & Student Links

How Children Learn to Read
(This article is an interesting column in The New Yorker about recent research).

NaturalReader Text to Speech
Convert any PDF file, MS Word document, and E-book to spoken words.
---
ED-SHELF RESOURCES CURATED AND CREATED BY AND FOR TEACHERS :

Reading Fun!
Reading is a cornerstone skill that can be a source of inspiration and creativity. Here are a few teacher-recommended resources that have helped in their literacy programs. Hopefully these can help transform the reading experience for your students as well! Curated by elementary school teacher Andrea Hidalgo-Valdivia. Fluency work , comprehension skills and novel studies for grades 3-5 learners and educators. Literacy Love for all!

Reading Rocks
Delicious Menu Curated by reading and language arts teacher Patricia Emerson.

Loose Canon
Manage your students' self-selected book choices and share their recommendations with your classroom and school. 

Call Me Ishmael 
Leave a voicemail about a book you love, then peruse this website for transcribed voicemails of book recommendations from others. 

NewseumED
Access primary sources, historical front pages, videos, artifacts, and standards-aligned lesson plans on history, media literacy, civics, First Amendment.

The Conversation
Read independent, high quality, and authenticated news from this collaborative effort between the academic community and professional editors.

Being a Reader
Teach fundamental reading skills using this robust, standards-aligned, year-long, K-2 curriculum that includes workbooks, word cards, dry-erase boards, and accompanying mobile apps. Want more? Check out these shelves of tools created by members like you. Enjoy these great tools for educators and students!
---
ROUTINES FOR CLASS:
Looking for a good tool to make one of your classroom routines a little easier? Here are some tools recommended by teachers. They may not all be relevant, but hopefully there will be at least one gem here for you.

Permission Click.com takes the place of old "Permission Slips."

Backchannel Chat
Facilitate controlled online classroom discussions, often called "backchannels."

ReadSpeaker.com
Use to enable TTS Voice for automatic Listening Support for any online reading!

Making Connections to Improve EL Reading Comprehension is by Judie Haynes.

Scaffolding for Success: \Best Practices for Secondary ELLs is from TESOL

Ways to differentiate texts is by Carissa Peck.

Interactive listening and speaking is from The British Council

RAPTURE: What is it and will it really happen in our lifetime?

Religious Hostility by Rodney Stark (E-Book)

Reading Rainbow
Remember this PBS TV show? Actor LeVar Burton has resurrected it as a curated library of kid-friendly digital books.

Voice Dream Reader: Can Read you ANYTHING in various voices (TTS)!

Booktrack Classroom

Books that Grow! (Video Sample)

BORNE DIGITAL
Books That Grow is at the forefront of education technology. The 21st century world is multidimensional, and technological capabilities are expanding. I don't see why a teacher should strain himself or herself everyday trying to be a superhero, toiling long after school hours just to produce age appropriate reading materials for students of different abilities. Technology is a panacea. I am also aware that many teachers spend out of pocket for basic supplies, let alone fancy tech devices. But "I do have a dream", and I believe that if we work hard enough to introduce ideas like this and make them work well, that dream will become a reality. I hope that when my future children go to school, they will have more productive and happier teachers - teachers who can focus on teaching, and let technology take part of the workload.

Books that Grow with Learner's own Levels
Students could read at their own level? Certainly, with the newest tech available, it would be possible to have them read digital books that could analyze their performance and adapt accordingly. I then started working on the idea to make it become reality. Building a better book?
I brought together a team of educators, technologists, and writers who all worked tirelessly to build a platform that we decided to callBooks That Grow.

Close Reading: Helping Kids Stick with Learning

Hideout: Early Reading
Hideout: Early Reading is a wonderful free iOS app for young readers to help them w/ their Reading skills. This is done through a series of educational activities/games that has students trying to sound out words, find the correct letter, word recognition, and more. Also, this game features a wide variety of things that engage young learners, such as animations, music, and more. (From Dave Kapuler.)

Raspberry Pi
This credit-card sized computer is popular in the maker community for providing computing power to anyone's inventions.

RNA Research: Did you know?

RWT Timeline
RWT Timeline is a wonderful free iPad app (by Read Write Think) for creating timelines. This is all done through an easy drag-n-drop interface and allows users to add linkable images to text to create a beautiful looking timeline. Also, a user can create their own profile for saving purposes and share via email or print out via a PDF. [Written by dkapuler on Jan 18, 2014].

10 book-discovery websites you should know about
by CHRIS ROBLEY on DECEMBER 18, 2013 in EBOOK PROMOTION
Book Recommendation engines. Social surfacing algorithms. Crowd-sourced bookshelves. All just fancy terms for the internet version of "hey, I read this great book the other day... "
Whether you're interested in exploring online book forums, sharing thoughts about your favorite author via a social-reading platform, or even analyzing intertextual connections - these 10 sites will help you wade through a sea of titles to find the one that's right for you. And as a bonus, some of these sites also provide ways for independent authors to boost their own books' "discoverability." A list of online book recommendation tools:

1. Goodreads

2. Shelfari

3. What Should I Read Next?

4. Small Demons

5. Whichbook

6. YourNextRead.com

7. The Staff Recommends

8. BOOKish

9. Slice Bookshelf

10. LibraryThing
For more information about the growth of "social" reading and the popularity of online book-recommendation sites, check out this article from Liz Wassmann.

ReadWorks
Go here for lesson plans, reading passages, and question sets related to reading comprehension. Includes CCSS-alignment.

ReadLang.com - replaces WebReader (since WordChamp.com is ending)
Audio & Video - Pronunciation of words in many languages
Read along to YouTube videos with synchronised transcriptions, Export Words, Flexible export options

National Geographic's "Listen & Read" Collection
BEST IN EL-EXTENSIVE LISTENING with National Geographic! I've previously posted about Scholastic's excellent "Listen and Read" collection of simple books that provide audio for the text.

BEST IN EL-EXTENSIVE LISTENING
with Scholastic's excellent "Listen and Read" collection of simple books that provide audio for the text.

SRA Reading Lab

Tale of 2 Readers
"Tablets just distract students, Dedicated E-Book Readers are much better!"

EFL Reading in Cafes
The e-book idea - will it kill reading or enhance it?

"To Light A Fire" Is A Beautiful Photographic Look At Reading Throughout The World
To Light A Fire is a beautiful collection of photographs from around the world showing the "look of reading." See more at The Best Sites For Learning About The World's Different Cultures.

Phonics versus Sight Words: Which is the better way to learn to read?

ER-Central.com
Go-to place for Extensive Reading needs. (See even more at Scan2Read.us!)

E-Books and Extensive Reading Free Resources

ER weblinks

Free Rice.com: Donate Rice to poor while learning new words!

Goodwill Community Foundation's Visualized Reading Activities

Easy Reading Activities (from Goodwill Community Foundation)

Level It Books: GREAT i-OS App to Scan ISBN to Lookup Books!
Finding the reading levels is as easy as scanning the ISBN on the back of your book. Within seconds, you will be viewing the Guided Reading (GR), DRA, and/or Grade Level Equivalent (GLE) levels for your books.
---
Reading Support Resources:


A. Phonics and Early Reading Supports

Learn to read with phonics

Jason Renshaw's wonderful site for young learners

Boggles World ESL.com

Bogglesworld Phonics flash cards

ReadingOnline.org's phonics websites

Rules for spelling and phonics

ABC Fast Phonics.com: Free phonics tutorial on the web.


B. Resources

Teaching young learners to read and helping strugglers

Timed repeated readings

First words to learn list

Free printables for teachers


C. Teaching Reading

Teaching videos on various EFL subjects: phonics, vocabulary, etc.

Resources for readers and their helpers

Lesson plans from RongChang's extensive site

English Raven.com's Resources and materials for teachers of ESL/EFL to young learners.
---
Children's Reading Sites:

RoomRecess
RoomRecess is a wonderful free site for educational online games for Elementary students. These games are simple to use and focus on a lot of different skills in the area of Math and Language Arts. Some of the different skills covered in RR are: irregular verbs, parts of speech, multiplication, and more. [Written by dkapuler on May 21, 2013].

International digital library for children

Online illustrated story books for children of all ages

KIDSPACE: kids reading zone - 50 resources

BBC: learning English content

Information and materials for young learners, free books and stories

Easy stories, articles, and current news for EFL readers

Online ER for lower-level EFL readers

Resources & purchase Korean extensive reading materials.

New York Public Library.org
Follow the links to Tumblebooks, free access - paid for by New York library: http://www.tumblebooks.com/library/asp/home_tumblebooks.asp
---
COMPARATIVE RELIGIONS

Religion: Is it smart or stupid to believe?

TheTrueLight.net
Comparative Religions

Relationships Foundation.org
---
READING LEVEL ASSESSMENT AND INDIVIDUALIZATION PROGRAMS:

Critical Literacy: Is the Notion of Traditional Reading and Writing Enough?
Is traditional reading and writing enough to be considered literate in the 21st century? Silvia Rosenthal Tolisano put together her thoughts via a slide deck, stating "Please note, that I am not advocating throwing out traditional reading and writing, but pushing the awareness that it simply might not be enough to prepare our students."

FLUENCYFINDER
FluencyFinder is a wonderful iOS app for assessing student reading levels.
This is done through a very easy to user interface where teachers print out Reading passages Grades 1 - 8 and then have students read along while marking their mistakes on their mobile device. Best of all students are created on their mobile device and all student and data tracking is done automatically which then generates reports. FF just added 18 new reading passages for grades 6 - 8!!! (by Dave Kapuler)

ZOCIAL BOOKS
Zocial Books is a nice search engine for finding books. The results give nice thumbnails and description of the book w/ detailed bibliography details.

Interesting Resources On Books & Reading
Here are some recent posts on books and reading. I'm adding this post to My Best Posts On Books: Why They're Important & How To Help Students Select, Read, Write & Discuss Them:
For Those Who Want to Lead, Read is from The Harvard Business Review.
Books: A Living History is from Brain Pickings.
The Power of Purposeful Reading is by Cris Tovani.
Leah Price on the History of Reading is from The Browser.
And here are some new additions to The Best Resources On "Becoming What We Read":
How Good Books Can Change You is from The Atlantic.
"LOSING YOURSELF" IN A FICTIONAL CHARACTER CAN AFFECT YOUR REAL LIFE is from Ohio State University.

Diigo.com
Activating Online Reading for Maximum Comprehension and Retention

Book Flix

About NCSeT
The National Center for Supported e-Text (NCSeT) at the University of Oregon is a federally funded research center investigating the impact of "supported electronic text" (or supported e-text) on students' comprehension of content area material. Supported e-text is digital text that has been modified in ways that are designed to increase access and support comprehension. These modifications are categorized by the role they play in the reading process - leading to a typology of eleven types of e-text supports (Anderson-Inman & Horney, 2007). The NCSeT Typology provides the conceptual framework for the research supported by NCSeT.

Overview of the NCSeT Typology
The descriptions and illustrations of eleven types of supportive e-Text resources were developed by Lynne Anderson-Inman, Ph.D. and Mark Horney, Ph.D. of the National Center for Supported e-Text (NCSeT) at the University of Oregon. These modifications are categorized by the role they play in the reading process - leading to a typology of eleven types of e-text supports (Anderson-Inman & Horney, 2007).

Supported e-Text: Assistive Technology through Text Transformations
Lynne Anderson-Inman and Mark A. Horney;
Reading Research Quarterly;
Vol. 42, No. 1 (Jan. - Mar., 2007), pp. 153-160;
Published by: International Reading Association

Raise a Reader: How to
---
BEGINNING READING APPS AND PROGRAMS

Oxford Owl Is Great For Reading & Math
Oxford Owl is designed as a support site for parents to use with their children and help with reading and math. Its great activities, though, would make it a nice addition to work during the school day, too. It has tons of online e-books that provide audio support for the text, along with interactive follow-up exercises. It has plenty of math games and even math e-books. Find more at The Best Websites To Help Beginning Readers.

Early Reading Apps Free!

iRadio-App.com
---
READ LATER PROGRAMS TO SAVE ARTICLES FOR LATER READING

Instapaper: Save interesting web pages for reading later
Save long web pages to read later, when you have time, on your computer, iPhone, iPad, or Kindle.

Real-English.com
Real English ESL Videos and Exercises are all Free and Free-Access!

Great, Timed Reading Site with quizzes

Kabongo
Kabongo is a new (beta) site for online reading games. This site is dedicated to kids ages 4-7 and allows kids to interact and learn in a safe virtual world. Kids will learn skills such as comprehension, phonics, and sequencing.

Online ESL/EFL Reading Links

Online Reading and Listening Story - mystery/exciting

Great article with easy reading links

Shortened, often humorous news

Read Cube
Read Cube is an interesting free app (Mac/PC) for students to keep their research articles organized. The way this is done by uploading PDF's into a folder and then having full control over them. This means users can search, highlight, and edit all in one place.

ReadCube - WatchVideo Demo here!

Read Aloud Day Resources
March 6th is World Read Aloud Day this year, and I've just updated The Best Resources For World Read Aloud Day. Additional suggestions are always welcome.

Resume Creator - HipCV Looks Like A Decent Resume-Creator
HipCV is a new resume-builder site that, importantly, lets you download your resume as a PDF. It provides a pretty straightforward guide to adding information to a resume, which is important for students. See more at The Best Places For Students To Write Their Resumes.

Balsamo's Reading Lab Resurrected

EnglishLeap.com
Root Words Study

reederapp.com
Reeder helps anyone read digital text better for iPhone/ for iPad/ for Mac.

ReadingSoft.com
Click here to check your Reading Speed for free!

More Reading Speed Checks and Valuable, Free Speed Reading Material Online

Speed-Reading Software and Online Programs

Speed-Reading Books

LIBRARY THING
Library Thing is a nice site for cataloging books and then sharing your thoughts and feeling w/ others. Think of it a social network for books a la Shelfari. A user can rate books on a star system (ie, Amazon), connect w/ other users, etc. For similar sites check out Book Army or Goodreads.

Readability.com's free program helps reduce page clutter to improve Online Reading!
(Paid Subscribers can also save any text to read later.)

Ghacks.net Bookmarklets to Improve Online Reading

TinyRead Widget to Improve Online Reading in Firefox Browser

E-Readers may be the "Holy Grail" for developing Extensive Reading Skills
Kobo's e-reading app called "Reading Life," will be seamlessly integrated into the Facebook interface as part of the website's Open Graph product, along with services for music, film, games, and news media. Through the Reading Life app, a Kobo user can track "all the books you've ever read, what you're reading right now, times a day you read, stats about yourselves, friends that you share books with." When a Facebook user adds Kobo to their Timeline, they can also account for the number of books read, the amount of time and most popular days spent reading. Users are also eligible for awards by hitting milestones such as reading 50,000 pages or a certain number of classic books.

EasyBib Research
A Searchable Database (beta) of student-created research citations to help find relevant sites on a topic

ScanRead.Freeweb.me
Our E-Book Services and Add-On Web Tools to Scan & Read any text better!

Read Around the World with ABook and a Hug.com
Read Around the World helps every one of us think as a citizen of the entire planet. Here we are actually looking at the countries of our Earth neighbors when we spin the globe. This section of abookandahug.com has been designed to make it easy for young readers to explore a different neck of the woods through books whether picture book, middle reader or young adult titles.

E-Books FREE: List of eBook Libraries
Collections in many different formats to download for all types of devices!

E-Book Innovations (By M. Yasuda, JALT CALL 2010)

SLIME KIDS
Slime Kids is a fun new site from Free Technology 4 Teachers. SK has tons to offer elementary students such as book reviews, games, trailers etc. The games cover topics such as grammar, spelling, and typing. While the book trailers show a video about the book and might be the coolest thing on the website. They also indicate the book's reading level and genre information when you hover over the book cover picture. Hugely helpful for teachers and students!
---
DAILY READING PROGRAMS TO BUILD BOTH READING AND LISTENING SKILLS EVERY SINGLE DAY OF THE YEAR!

365 ESL Short Stories: Extensive Reading with full Dictionary and Listening Support!
Listening and Reading Free Site for Intermediate ESL Learners
For Beginners: Easy Conversations, Super Easy Reading, Easy Reading; Sentence Structure Writing Practice with 2,000+ ESL/EFL Conversations on Different Topics.

ER SIG: Extensive Reading Special Interest Group (in JALT, JAPAN)
The JALT Extensive Reading Special Interest Group. The JALT ER SIG exists to help promote Extensive Reading (ER) in Japan and via our website, our newsletter, the ERJ Journal, and presentations throughout Japan we aim to help teachers set up and make the most of their ER programs.

ETS's Criterion4.ETS.org Writing Evaluation Program

American English.State.Gov
US Government-sponsored English learning site. All free resources!

Free English Study.com
Great multi-level Readings from ESL Gold! Also sections at various levels of proficiency for all 4 Skills plus Vocabulary and Grammar focused practice sessions. Best of ESL Gold!

Daily Bread from Radio Bible Club
---
BEST BEGINNING LEVEL READERS AND PROGRAMS
Read Children's Books or Graded Readers Online here:

Digital E-Hon (Electronic Picture Books)
A superb site that has picture books in English, Japanese, Korean, and 9 other languages.

Into the Book
This is an absolutely incredible resource designed to help students learn reading strategies - visualize, predict, summarize, etc. Users are led through the process of learning each reading strategy with interactive exercises.

Reading Logs.com
Reading Logs gives students a better way to track reading, create vocabulary cards and practice spelling. Learning material is uploaded by teachers and is accessed online by students in their class. Once the material is online, it is brought to life with these learning tools: Electronic Reading Logs; Vocabulary Card Creator; and Listen and Spell practice system.
---
ONLINE READING LABS (FREE)

ReadOnline.com

36 E-Booklists Free
Free eBook resources; 20 Best Websites to download free EBooks

Free E-Book Lists

Hannah Rose Knows E-Books and Stories
---
STUDENTS MAY POST BOOK REPORTS HERE:


Children's Library

Magic Keys.com

PBS Kids

KidSpace

Library Thing.com
---

Best Websites for Intermediate Readers

Reading Programs Best for Intermediate Level Readers
Awesome Stories
Awesome Stories has an incredible number of accessible high-interest stories. Schools and classes have to join, but you can do it in less than a minute, and it's free. Much of the site is accessible even without registering. It, too, has recently begun providing audio of its text.

Audio Stories Collection from Awesome Stories.com
Use for combined Extensive Listening with Reading Practice.

Awesome Stories Complete A-Z List
---

Larry Ferlazzo's Beginning Readers
BEST of Larry Ferlazzo's most highly recommended websites to help Beginning Readers, whether non-natives in ESL and EFL classes or natives!

MARVEL ORIGINS
Marvel Origins is a excellent free new iOS app that combines Game Based Learning w/ interactive stories to help develop student Reading skills. The way this works is a person reads along w/ the story (narrated by Stan Lee) as they play interactive games, unlock other stories (i.e. Hulk, Spiderman, etc.) and collect items. This app has high replay value and should help enhance students' love of learning reading their favorite comic book heroes. For more info check out Marvel Origins on EDshelf.

Larry Ferlazzo's Adult or Older Beginning Readers
BEST of Larry Ferlazzo's most highly recommended websites to help Adult or Older Beginning Readers, whether non-natives in ESL and EFL classes or natives!

Larry Ferlazzo's Intermediate Readers
BEST of Larry Ferlazzo's most highly recommended websites to help Intermediate Readers, whether non-natives in ESL and EFL classes or natives!
---

Into the Book
One of the very best websites for Intermediate readers is, without a doubt in my mind, Into The Book. This is an absolutely incredible resource designed to help students learn reading strategies — visualize, predict, summarize, etc. For the past couple of years it had only been partially completed. In the course of examining sites for inclusion in this list, though, I found that all its exercises were finished. Users are led through the process of learning each reading strategy with interactive exercises.

Reading English
Reading English.net may be the best Online Reading Lab yet devised.
It provides excellent vocabulary analysis and re-encounters of most essential words, links learners to Voice of America readings, and offers pre-reading Vocab Quizzes, readings (with or without audio), which are followed up with a Writing Exercise. Seems to be the most well-designed Online Reading Lab (ORL) this researcher has found yet!
Same page dictionary translations are available in Arabic, Chinese, English, French, Japanese, Korean, Russian, Spanish and Thai.
---

AES, Academic English Studies, Lewis & Clark College
Largest free collection of Online Reading Labs other than ours here at CALL4ALL.us!

Reading Resources for English Language Learners
(John McVicker - Ohio University)
You will find links for Reading resources for everyone, Reading resources for English language learners, Activities and Quizzes, Stories, Songs, Poems, Interactive Fiction, Etc. See also World News Sources. The main categories are: Today's News, News Topic Search, News Directories, Newspapers, Magazines, Radio, Television and Sports. You can find the news you want on-line. Use this source for pleasure reading or research. Download RealAudio® to hear stories read to you.
---

Bill Balsamo's American Studies Online Reading Lab (With permission from William M. Balsamo's AMERICA -TODAY and TOMORROW)

Study Zone - University of Victoria

Beeoasis.com
Basic and essential English Oasis.

ESL Reading.org
Numerous Graded Readers and free stories

Reading and Language Arts Videos (from WatchKnow.org)

Tar Heel Reader - Reading Books Online
Tar Heel Reader has two great features: 1) It has 1,000 simple books with TTS audio support for the text immediately accessible to Beginning English Language Learners, and 2) It makes it as simple as you can get for students to create their own "talking" books using images from Flickr. Tar Heel Reader is a collection of free, easy-to-read, and accessible books on a wide range of topics. Each book can be speech enabled and accessed using multiple interfaces (i.e. switches, alternative keyboards, touch screens, and dedicated AAC devices). The books may be downloaded as slide shows in PowerPoint, Impress, or Flash format. Anybody can read the books on the site. However, in order to have your students create talking books using their "easy as pie" (and free) process, you need to register and have to have a code. Just write for one at gb@cs.unc.edu. These books can be read online and printed out. Students who are beginning ELLs can use the text to speech feature to hear the books. Quality varies as they are created by members of the site. The site was originally designed for beginning readers with cognitive and/or motor access issues, but many would be excellent for any ELL students, including at lower levels.

Englishbanana.com
Englishbanana.com - everything in there is free with no copyright restriction. Matt, the site owner, also gives frequent online classes, free, of course.

Reader's Theatre scripts
Not strictly books, but I love Reader's Theatre scripts. They're motivating, accessible to a range of readers, and lots of fun. Reader's Theater Editions are free scripts for reader's theater (or readers theatre) adapted from stories written by Aaron Shepard and othersŃmostly humor, fantasy, and world tales from a variety of cultures. A full range of reading levels is included, with scripts aimed mostly at ages 8Š15. The scripts may be freely copied, shared, and performed for any noncommercial purpose.

ReadingLady.com's
Reader's Theatre scripts - Motivating Oral Reading for Low Level Learners
330 Easy Interactive Readings

L.E.A.R.N.
Language Education And Research Network, Inc. in Japan.

L.E.A.R.N. Mobile Devices

REAP
Reader-Specific Lexical Practice for Improved Reading Comprehension or REAP from Carnegie Mellon Computer Program:
Email to request access to REAP, telling which REAP interface you would like to receive access to, with a brief message describing your interests and intended use of REAP. The "Search Interface" is simpler and easier to use. It allows you to find readings to use based on reading level, length, topic, etc. The "Full Interface" also allows you to store a list of readings, set up access for students, review student use of the system, have the system select readings based on individual needs, and make use of other advanced features.

Online Reading Using Parallel Versions
WITH LONWEB PARALLEL TRANSLATIONS, the site owner says:
We strongly believe that anybody can learn a lot from our collection of Bilingual Texts. Some are public domain (documents, laws), some are copyrighted by us like the charming Daisy stories.They are currently available from English to 55 languages.

Tom Robb's
great powerpoint presentation about online reading labs.

Tom Robb's Moodle-based Reading Lab and Courses
(contact for access)

Tom Robb - Graded Reader Quizzes
Robb explains via YouTube how to use Graded Reader Quizzes at his Moodle site.

Robin Good's new video blog

Howard Chen Reading Lab
In Taiwan, ROC.

Asian and Pacific Speed Readings for ESL Learners
PDF file. Twenty passages written at the one thousand word level. Includes a discussion of the principles behind the course and methods of administration.

The Reading Matrix
Reading Matrix offers an extensive line of free Online Reading, Vocabulary and Short Stories, including:
Analyzing Text (12) new; Audio and Text (18); Proofreading (4); Reading Comprehension Advanced (10); Reading Comprehension Beginner (14); Reading Comprehension Intermediate (19); Short Stories (11); Vocabulary (51) practice pages.

Extensive reading through the Internet
Is it worth the while? Pino-Silva, J. (2006). The Reading Matrix, 6 (1), 85-96. The main focus of this article is to describe the 3-phase, gradual process that led to the current design of a web-based ER scheme. The paper begins with a brief discussion of ER, reading on line (RO) and self-directed learning as part of the rationale for the new scheme.

ER Foundation
Useful Reading Links

Extensive Reading Pages
This site is a comprehensive one-stop resource for all that is extensive reading. It includes an annotated bibliography of articles and research.

Extensive Reading Discussion List

Annotated Bibliography on works in Extensive Reading ib a Second Language

People in ER
(Waring's List of People Using and Researching Extensive Reading)

TESOL Reading and Writing Forum
The ESL Reading and Writing Resources Forum was created for sharing ESL syllabi, lesson plans, handouts, teaching tips, and more. It is a place where you can share your ideas and find out what others are doing as well.

Reading in a Foreign Language

Mind Play
MindPlay.com's Reading Programs (Commercial Software Programs)
My Reading Coach (MRC), FLuent Reading Trainer (FLRT), and Reading Analysis & Prescription System (RAPS) are their three main programs, known for effectiveness.

ESL Reading.org
(Kieran McGovern)

Reading with Purpose

Reading.org: The International Reading Association (IRA)

Readingonline.org
The International Reading Association Resources for Teachers Online Journall

"Book Club It" Lets You Easily Create Online Book Discussion Groups
Book Club It is a new web tool that lets you easily create and participate in online book discussion groups. After registering, you can quickly find a thumbnail image of pretty much any book out there and set privacy options (you can make it public, or can set it so you can only access it if you have the precise url address and participants have been approved). Online polls related to the book can be set-up in seconds. It's designed to be Ń an online book discussion group. See more at My Best Posts On Books: Why They're Important & How To Help Students Select, Read, Write & Discuss Them.

World's lst E-Reading Congress

World's 1st E-Reading Congress Report: "Date, Don't Marry Technology Yet!"

LiveInk.com: Phrase-Reading Engine converts any text for Easy Phrased Reading
See Demo Youtube at:

LiveInk.com: Phrase-Reading Engine's "Ignition for Cognition"

World's 1st E-Reading Congress

World's 1st E-Reading Congress Report
"Date, Don't Marry Technology Yet!" My World of Reading- Part I

Reading Digitally: My World of Reading is... (Ryan Bretag's blog posts)
Exploring the World of eBooks sparked the desire in me to continue documenting about my experiences as my reading habits are changing. I want to reflect upon and complete the following sentence: What does reading mean for me in 2011? How do I read? By what media?

Book Report Alternatives (from Pearson Publishing)
Here are some interesting and creative ideas about activities that students can do after reading a book. They can also be used after reading a short story, newspaper article or watching a movie. It's great to have a list of interesting and engaging activities that a teacher can employ to activate students in English.

Page 2

Page 3

http://www.pangea.org/chrisfry/index.html
Pangea.org/ChrisFry's Online Reading News Story Feeds at 3 Levels
Learners of English on Facebook that are fed from RSS feeds using RSS Graffiti. If you are logged onto Facebook you can see what it looks like (and become a fan, if you like).

RefDesk.com: All-purpose Online Reference Encyclopedia

Interactive Short Story Unit - And More!
The Calgary Academy has a quite impressive online and interactive short story unit. The ambitious activity provides audio and visual support for the text, and is designed for students to learn the different elements of a short story. Also under Short Story, just one of many exceptional online exercises on that site.

DIGITAL DEVICES TO REPLACE TEXTBOOKS; BUT WHEN?

Great Reading, Speaking & Vocabulary Activities

Reading Any Languages.com

Real English.com - Learn 7 Basic Rules for Building Good Conversation Skills

Easyreaders.eu
www.easyreaders.eu is a website book selector for students for six languages. Easy Readers and Teen Reader now have a new website where it is possible to actually navigate around the site and find books you want to read. It asks students to click on the appropriate level among four.

Resources: Online Journals for Language Learning and CALL/Technology Research
Any journal with an asterisk (*) means that it is searchable in the Social Science Citation Index (SSCI) or the Science Citation Index (SCI), which are provided by the Journal Citation Report (ISI Web of Knowledge). You may use this link to search indexed papers in the ISI Web of Science [V. 4.8] of the NCKU web domain, and can use this link to log in to the NCKU online library. (National Cheng Kung University, Taiwan)
Best Websites to Help Beginning Readers

Into the Book Reading Strategies
Interactively demonstrates 9 most important Strategies for Learning and Reading

Strivney
Strivney is a free new site for beginning readers (it has a special section for English Language Learners) with 1,000 interactive exercises and games. You need to register for most beyond the sample exercises, but it's super easy to do so. The site also has printables you can use to reinforce the online activities. English teacher Deborah Delin is the primary force behind the site. It's an impressive achievement. See more at The Best Websites To Help Beginning Readers.

Book Trailers
Book Trailers For Readers is a wiki that provides examples and how-to instructions on how students can create multimedia presentations about the books they read. In addition to the tools they recommend, you could also start out with much more simple online presentation applications like Bookr. Student presentations can then be added to class blogs and other students can comment on them. See more at My Best Posts On Books: Why They're Important & How To Help Students Select, Read, Write & Discuss Them.

Snag Learning For Online Documentaries
Snag Learning has many high-quality online documentaries. See others like it at The Best Sites For News & History Videos That Won't Get Blocked By Content Filters (At Least, Not By Ours!).
---
READING JOURNALS ONLINE

Reading in a Foreign Language Journal
Extensive READING MATERIALS and INTENSIVE READING SKILL-BUILDERS
LibraryThing.com

LibraryThing is an online service to help people catalog their books easily. You can access your catalog from anywhere—even on your mobile phone. Because everyone catalogs together, LibraryThing also connects people with the same books, comes up with suggestions for what to read next, and so forth.

Guide to Librarything

(Right click to download pdf.)

Guide to Librarything Students

(Right click to download pdf.)
Author's research articles on extensive and intensive reading are freely available to all supporting members of CALL4ALL.US. Just join at our Members Page.

Measuring and Improving Readability of any Online Text
Steps to help improve online reading.
---
PEOPLE IN EXTENSIVE READING

People in ER List

Rob Waring's Reading and Vocabulary site

Moodle Reader
Sample graphic that shows a sample "stamp collection" along with a text-based student record. Tom Robb's submission to the JALTCALL proceedings that outlines the results for the Spring 2008 term with 200 students is available at http://moodlereader.org/ReaderQuizModule-JALTCALL.pdf.

Robb's YouTube Video
about using Graded Reader Tests Online.

MoodleReader Module for Extensive Reading
This Moodle Reader Module allows students to take quizzes on the graded readers and other books that they have read through an interface that controls the level of the books that they can read. It awards points for each successfully passed quiz so that you can set a target goal for their reading over the school term. Ready-made, randomized quizzes are available for over 400 books and more are being added regularly. Graded Reader Tests Online Moodle installation code and other materials are available here. You can log in as a guest to access the information.
---

Folktales and Legends
Folktales and legends embedded in a specific culture provide an opportunity to explore and teach rich and fascinating social lessons.

EducNet
Dossier (in French) on online collaborative learning.

Edulinks: telelernen und internet in der lehre
A non-commercial portal with articles, links, books, conferences as software related to online learning in tertiary contexts.

ELC Study Zone
Free Samples for Grammar, Vocab and Writing practice at many levels.

ELT.ac.uk: Embedding Learning Materials
A website devoted to embedding learning materials into ELT. This is a well laid out website for learning and teaching professionals, and for developers working to promote innovation and best practice in education, where you will find a wealth of practical materials to download, designed to help you. The site is designed for ELT, but has wide applicability to other languages. Some links may no longer be live.

The Ethnograph
Software for Social Scientists who work with Text Based Data. Tool for ethnographic research. The website has a page of very clear screen-shots, letting you see how easy the procedures are. The webpage on the demo version does not reveal the extent of the work that can be done, but asks you to fill in a form saying whether you wish to receive marketing information. Two chapters from its manual are available to download: 'Chapter 2: Overview' and 'Chapter 4:Quick Tour'.

TarheelReader.org
Books for Beginning Readers
Tar Heel Reader is a great collection of free, easy-to-read, and accessible E-Books on a wide range of topics. Each book can be speech-enabled and accessed using multiple interfaces (i.e. switches, alternative keyboards, touch screens, and dedicated AAC devices). The books may be downloaded as slide shows in PowerPoint, Impress, or Flash format. You may even write your own books using pictures from the huge collection at Flickr or from pictures you upload yourself.

Shmoop is sort of a Cliff's Notes — but a whole lot better.
Literature Classics Section

CALL-IS Software Summary
(Deborah Healey's from Oregon State)
Comprehensive - Discussion - Grammar - Listening - Pronunciation - Reading - Reference - Speaking - Test Prep - Vocabulary - Writing - Authoring - Teacher Utilities

International Children's Digital Library
Children's Digital Library offers 10,000+ Free Kid's Books Online!).
Children's Stories in many languages. (Search by Country, Language, Age, Award-winning, Book Cover, etc.)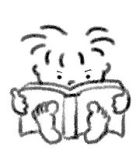 OUP's Project X meant to help turn reluctant readers into enthusiastic ones!
---
ENGLISH READING PROGRAMS DESIGNED FOR CHINESE STUDENTS

English Reading Online for Chinese students
Brings students pleasant and rewarding online reading experience, adding various bilingual tools and strategies to help Chinese students in particular

HongKong Virtual Language Centre
---
CHILDREN AND ADOLESCENTS' READING PROGRAMS

BalancedReading.com
Are you an 'Out of Balance' or 'Well-Balanced' Reading Teacher? Find out here from Sebastian Wren, Ph.D.

Time 4 Learning
Teach Children to Learn to Read Online - Time4Learning is an online learning system for children, PreSchool through
Middle School teaching language arts, math & more. Online learning & fun.

Reading Books, Clubs and Activities

Free Reading and Language Arts Materials
Worksheets That Teach
Affordable Tailored Program Curriculum Has Helped 100,000's

Worksheets That Teach
Affordable Tailored Program Curriculum Has Helped 100,000's
---
PHONICS AND REMEDIAL READING CLINIC PROGRAMS

Remedial Reading Clinics
How to set up a Remedial Reading Clinic or Reading Lab; Odessa, Texas volunteer clinic by Don Potter.

Phonics-First Reading Program.
Instructional Audio for Rudolf Flesch's 'Why Johnny Can't Read and what you can do about it'.

Advocate for Literacy: The Teacher Who Couldn't Read
Here is John Corcoran's web site. He was a teacher but could not read. His story is fascinating. He eventually learned to read and is now an advocate for teaching reading with phonics - the only method that really works.
---
PROGRAMS THAT AIM TO BUILD UP READING COMPREHENSION SKILLS

Comprehension Assessment
Measure and monitor reading fluency and comprehension with AIMSweb

Rational Speed Reading
Triple Your Reading Speed Improve Your Comprehension by 50%

Read WriteThink Webbing Tool
Use for students to map out relationships between words, ideas, people or things. Great for making Concept or Word Maps of various relationships, such as used in the Semantic Field Keyword Approach. Use for associating related word groups.

EduLang Websites

Kitaos' Reading Links

Kitao's On-Line Resources and Journals
ELT, linguistics, and communication.
---
ROADMAP TO IMPROVING ONLINE SLVA, POWERPOINT:

---
LANGUAGE LEARNING WEBSITES FOR READING VARIOUS LANGUAGES

Language Learning Websites
for German, French and Spanish

Language Learning Collected Sites to Search
ELT1108 English Improvement Strategies II CALL Workshop

National Network for Early Language Learning

EPL
Edmonton, Alberta, Canada's 25 Language Learning Websites and Links
---
MEASURING AND IMPROVING TEXT READABILITY: RECOMMENDED TESTING UTILITIES AND TEXTS

Hemingwayapp
Hemingwayapp is a nifty little web tool for students who want to improve their Writing skills. All a user has to do is copy/paste in some text and click edit and they will get a Readability score. The score will tell you how many paragraphs/words you have, how many hard to read sentences, suggestions on how to shorten or switch verbs around, etc.

ResearchPublish.com

Readability Measure for any text
Quickly assess its Grade Level here!

Readability test
You can test readability (Flesch-Kincaid, Gunning-Fog, SMOG) with this handy tool:
developed by Mladen Adamovic.

Measuring Readability Level of Graded Readers
by various publishers: EPER (Edinburgh Project on Extensive Reading, done by David Hill)

Proposed ER Scale for Graded Readers
by various publishers (from Rob Waring)

L2 Reading Comprehension Reference Bibliography List
(Brian Gill's)
---
GRADED READERS

Graded readers in English
David R. Hill, ELT Journal 2008 62: 184-204, Full Text

Graded readers in English
David R. Hill, ELT Journal 2008 62: 184-204, PDF
---
GRADED READING SKILL-BUILDING STORIES

GROUP 1 - Levels Grades 1 to 4.5.
(Click on a story to read.)

GROUP 2 - Levels Grades 5.0 to 8.0
(Click on a story to read.)

ESL Reading
(for English Language Learners)
---
PROGRAMS FOR BEGINNING READERS

ELC Study Zone
Free Samples for Grammar, Vocab and Writing practice at many levels.

LearningUpgrade.com
(Free Demos)

Best Sites for Older Beginning Readers
---


103 Things to Do Before/During/After Reading
View this for a HUGE collection of interactive activities that help kids become more involved in the stories that they read. By: Jim Burke (1998).
---
TEXT ANALYZERS

Text Analyzer from Lexicool

Smart Language
Readers, Readability, and the Grading of Text with Book Surge: Bill DuBay has just published a work very central to the concerns of ER.

AWL Highlighter
Use AWL highlighter as a core academic vocabulary evaluator (CAVE) to identify AWL at any of 10 levels in any text you submit up to 2400 characters.
Focus on learning how to use these highlighted core academic vocabulary, either by writing your own sentences, creative vocabulary stories, or better yet by using them actively in interview questions practiced with a partner.
Review highlighted words 1-3 days later by means of the AWL gapmaker, based on the text you read and studied before. Uses a section or summary of a text.

Compleat Lexical Vocab Profiler
Use Compleat Lexical Vocab Profiler to estimate readability of any text as follows:
Any text inputted will output a Color-Coded Analysis showing you all the words of your text by word frequency levels:
K1 words used (from lst most common 1,000 English words in blue); K2 words used (2nd most common 1,001-2000 words used in green); AWL words (Academic Word List terms) used in brown; and off-list words in red. This way you can focus on learning any academic or off-list words, once most common words have been mastered.

Lextutor Range
Range Programs tell you about the distribution of words or other lexical units across a set of two or more texts. The texts can be comparable corpora or subdivisions of a corpus, or a set of texts supplied by a user.

UsingEnglish.com text statistics
Analyze text content using this free text analysis tool which gives you statistics about a text including word count; unique words; number of sentences; average words per sentence; lexical density; and the Gunning Fog readability index. More detailed statistics are available to members. This analyzer will accept text up to 500 KB in size. Target texts can be typed or pasted in on this page for analysis.

The Compleat Lexical Tutor
for data-driven language learning on the web.

Renaissance Learning or Accelerated Reader
ATOS for Books formula is the first and only readability method based on analysis of actual student reading of entire books. They give comprehension statistics from 30,000 students reading almost a million books. Rennaisance Learning has the world's largest database of words used in actual books - over 30,000 books comprising nearly 500 million words!

Graded Readers Online
Explains how to use Graded Reading materials online to improve your English skills while using pleasure reading.

Rob Waring's article
in The Language Teacher entitled Why Extensive Reading should be an indispensable part of all language programs.

Contexts for Engagement and Motivation in Reading
(Visual and Cognitive Model explained by John Guthrie)

Readability Level of any URL calculated quickly
Learn how READABILITY is calculated, various formulas and check on the level of any site here before you assign it to students. Includes Readability Tests, Test the Readability of a Website, Interpreting the Results, Readability Results, Gunning-Fog Index, Flesch Reading Ease, Flesch-Kincaid grade level, Reading Level Algorithms, etc.

Readability Calculations
Teachers often want to determine the reading level of a document or Web site. Several traditional tools and online information are gathered on this readability page to help you.
---
EXTENSIVE READING WORLD

Recommended links for online ER or web-reading

Extensive Reading, formerly known simply as Free-Reading or Independent Reading
---
NEW SITE FOR EXTENSIVE READING HEADQUARTERS! EXTENSIVE SEARCHABLE RESEARCH REFERENCE LIST WITH ABSTRACTS.
New "Mother of ER Reference Lists" is located here, in these 3 forms:

Extensive Reading Research Bibliography.
Considered the "Mother" of ER Reference Lists.

Extensive Reading Research Bibliography (L2)
Annotated Bibliography of Works on Extensive Reading in a Second Language References with excellent abstracts are listed alphabetically by author's last name, compiled by Bamford, Chau, Jacobs, Renandya & Robb.

Extensive Reading Articles
Chronological Reference List of articles about Extensive Reading and Language Learning. Annotated ER References by Subject first, then by Dates of Research.

Extensive Reading Main Page
This site is a repository for information on Extensive Reading.

Online Extensive Reading
Opportunities for Lower-Level Learners of EFL/ESL. References. Coady, J. (1997). L2 vocabulary acquisition through extensive reading.

Bell - Extensive Reading: Why? and How?
(I-TESL-J)
An extensive reading program was established for elementary level language learners at the British Council Language Center in Sanaa, Yemen.

What Is Extensive Reading?

Extensive Reading Materials

World Wide Readers
A Series of Readers for Adult Learners of English to Enjoy. Edited by Brian Tomlinson and Alan Maley. The books in this series are extensive readers aiming to provide enjoyable and engaging reading in English for non-native speakers anywhere in the world. The writers have not had to suffer linguistic grading or censorship of language or topics. Instead they have been encouraged and helped to write intuitively for older teenagers and adults at one of the following levels:
Level 1 (Elementary to Lower Intermediate)
Level 2 (Lower Intermediate to Upper Intermediate)
Level 3 (Upper Intermediate to Advanced)

The Reading Matrix
EXTENSIVE READING: SPEED AND COMPREHENSION by Timothy Bell.
This site provides extensive information on reading strategies and skills.

Reading Matrix
Vocabulary Category of the Reading Matrix.

Reading Matrix BLOG
The purpose of this Reading Matrix blog is to create a forum for an active conversation among graduate students, educators, researchers and anyone else involved in language, literacy and technology education. It is hoped that individuals who have an interest in these subjects will engage with each other to further contribute to these areas of discussion and offer personal and professional insights.

Ten Principles of Extensive Reading Posited by Richard Day

EFL Reading
Free graded reading materials for students and teachers of English

Interactive Reading Activities
The following database includes interactive online reading activities from around the Web. A fairly comprehensive listing of interactive reading activities for students around the world. Many of these categories have been suggested or submitted by site users. Check out the new story club added to the Short Story Category.

ER plus exercises building L2 reading skills
Rory Rosszell's article on how ER Plus Exercises works better for building L2 reading skills. (login: stories / password: shared)

The Language Teacher Online 21.5
The Language Learning Benefits of Extensive Reading. Extensive reading by non-native speakers of texts written for young native speakers.

Extensive Reading Resources
Last updated Oct 2003. This site meant to supplement The Extensive Reading Pages.

Extensive / Graded Reading @ TFU

TFU Graded Reader Level System
TFU Graded Reader Level Color-Coded explanation, plus:
Why Easy, Extensive Reading (English, Japanese)
Extensive Reading Tips (English, Japanese)

Extensive Reading Contacts
Extensive reading gives students a chance to practise reading at a level of difficulty they can cope with.

How to Do Extensive Reading
Motivating Students to Do More ER: Often a key problem is encouraging students to read...

Use and abuse of dictionaries
"Should our students be using dictionaries for extensive reading?"

Langconcepts
Extensive Reading: information on extensive reading with an emphasis on its application to Second or Foreign Language Learning.

Reading Resources Discussion
Discussion board about online reading resources. Go here to discuss and share ideas about learning English by reading line comics, news, magazines, short stories or Graded Reading materials.

Reader's Choice
Printable online activities and quizzes.
Web site to accompany Silberstein, Dobson & Clarke's Reader's Choice (4th ed.) Ann Arbor: U. of Michigan Press, 2002.

Basic Phonics

The Voice of America News Feeds
VOA's really simple syndication (RSS) feeds allow you to receive news and information in the categories you choose.
Rotten Tomatoes likewise

Rotten Tomatoes
A variety of RSS feeds highlighting the most recent and most popular films and videos/dvds as well as Certified Fresh picks. Individual listings include the movie title, the Tomatometer, and the Critical Consensus.

Short Stories (UK)
The short story section at east of the web. You can browse the library by genre or search it for a title, author or keyword. Clicking on an author's name lists all their stories along with further information and links. Stories can be read online, printed or downloaded for reading offline or on handheld devices.

Fluency through fables

BBC Learning English
An RSS feed from the BBC Learning English website. RSS feeds allow you to stay up to date with the latest features you want from BBC Learning English.

Reading Links for all kinds of Literature
from Children's thru Adults.

Kelly's Ten-Fold Miracle Dictionary:
Jump to Rikai for English, Chinese, Japanese or Spanish News and Study. Provides 7 Japanese Dictionaries, 3 English, and German-Japanese. 9 Levels of Fantastic Kanji Study--World's Premier Site for Japanese Study! 36 Kanji a Day - Put your mouse over the kanji you don't know, and/or click for more information.

Online Listening Sites
collected by Rob Waring

Short Stories for English Listening and Reading Practice
One hundred free short English stories for ESL learners with listening support, grammar, comprehension, and dictation exercises.

Graded Readers from University of Victoria, BC

Read Faster Now
Speed Reading Made Easy With Read Faster Now.com upgrade your mind with new speed reading skills! Devour mountains of info in just minutes a day! Results guaranteed!

Reading Technology Tools
These are some of the online reading programs available, listed at above site. They are additional companies offering products for phonics instruction, reading comprehension, and fluency. (Achievement Technologies, AutoSkill International, BrightStar, Cognitive Concepts, CompassLearning, Crick Software, Don Johnston, Educational Insights, Failure Free Reading, Headsprout, HEC Software, IntelliTools, Istation.com, Kurzweil Educational Systems, Kutoka Interactive, LeapFrog SchoolHouse, OpenBook Learning, Pearson Digital Learning, PLATO Learning, Publications International, Reading A-Z, Renaissance Learning, Riverdeep, Scholastic, Scientific Learning, Siboney Learning Group, StepWare, Sunburst, Vivendi Universal/Knowledge Adventure.)

Lexile reading
Lexile Scores are an innovative way of measuring reading levels.

Lexile vocabulary
Free online vocabulary activities, lists and materials for various texts.

My Nihonbunka
Japanese culture blogger


---


Online Reading Opportunities

LibraryThing.com
LibraryThing is an online service to help people catalog their books easily. You can access your catalog from anywhere—even on your mobile phone. Because everyone catalogs together, LibraryThing also connects people with the same books, comes up with suggestions for what to read next, and so forth.
---
EXTENSIVE READING RATIONALE


Rob Waring's brochure on the whys and hows of extensive reading--in English

Rob Waring's brochure on the whys and hows of extensive reading--in Japanese
---
EXTENSIVE READING WITH LISTENING PROGRAMS

Spotlight Radio
Radio Programs in simplified, specialized English. Learners can read and listen at the same time. These programs use a simplified form of English to make listening to the radio easier for you.

Connect with English from Learner.org
A video instructional series in English as a second language for college and high school classrooms and adult learners; 50 fifteen-minute video programs and coordinated books.
---
ENGLISH NEWS READING TO IMPROVE READING SKILLS


Phone English Links
Links to several British English newspapers and cultural websites at different levels.
Try reading real news online to improve your English reading skills!

Pure Directory Software
Software for Language Learning with free demos.
---
READING ACTIVITIES


A-Z Activities for Early Readers
These are Activities by the Letter Building Blocks to Reading. Extracted from "Building Blocks to Reading, Activities by the Letter, Book I. All material copyrighted 1995 Karen M. Potter.

Raz-Kids
Interactive Readers help beginning Englisn readers by giving them online audio support.

Children's Short Stories on East of the Web

Literactive
The number-two-rated site on The Best Websites To Help Beginning Readers, is designed to help early readers, and include bilingual Spanish E-Stories.
---
LANGUAGE LEARNING STRATEGIES RESEARCH
Language tests to determine learners' levels:

Riverside Publishing: a Houghton Mifflin Company
Standardized Reading Level Tests
---
INTENSIVE READING SKILL-BUILDING LINKS


Reading A-Z
More than 1,300 printable books, lesson plans and worksheets to teach guided reading, phonics, phonemic awareness, fluency, and reading comprehension.

Reading Tutors
Over 400 tutor/mentor packets to help children being tutored reach their reading goals. Each packet targets specific reading skills for all types of tutor/mentor needs. They are great for educators and volunteers alike. Free samples, online books, lesson plans, worksheets, games, reading-tutor samples and teaching tips, assessments and more.
Just Download, Print, and Assemble--Anytime, Anywhere! TOPICS INCLUDE: Alphabet; Phonological Awareness; Phonics; High-Frequency Words; Fluency; Comprehension (Leveled Reading); Other Resources; Program Overview; Building a Tutor Program; Forms and Labels; Packet Assembly; and Assessments.
Reading Tutor Materials
Many children need extra help to become good readers, and all students benefit from individualized attention. Building a strong tutor/mentor program provides the infrastructure to help boost student reading scores across the board. Our resources give tutors the tools to help emergent readers gain key literacy skills. Reading-tutors is a low-cost, easy-to-use collection of research-based resource packets. Each packet contains everything tutors need for a successful tutor/mentor session.

Learning Page
Thousands of free professionally produced student worksheets to download and print.

School Discovery Reading
Introduces students to basic reading skills such as sight words, syllables and context clues so they can begin to explore new worlds and adventures inside books.
---
EASY ENGLISH READING, WRITING AND LEARNING SITES


BBC's English learners' site

East of the Web children's short stories

Reading Links

Simple English Wikipedia
The online encyclopedia made simple

SOON
a free easy-English magazine

University of Victoria British Columbia graded readers

Voice of America learner pages
news in easier English

Writing Den

Children's Literature Online
Free and in the Public Domain.
---
READING COMPREHENSION

More of the world's best English language learning links chosen by ESL All
Adapted with permission from ESL All December 2005 Issue - Vol. 1, no. 4
Reading comprehension resources accompanied by graded exercises that can truly help you improve your reading comprehension level are hard to come by. These favorite online English reading comprehension resources, selected by ESL All, can greatly help those who would like to sharpen their reading comprehension skills, but do not know what to do or where to turn. These resources will allow you to determine your current reading level as well as explore new topics, broaden your vocabulary, and also improve your overall understanding of English texts.

EnglishClub.com Reading Tests
Would you like to find out what your reading level is in English prior to trying reading comprehension exercises? Take the English Club test to find out how well you understand what you read in English. You have 15 minutes to do this test. You must stop after 15 minutes and press the "Your Score Is..." button. There are 20 questions.

LiteracyNet.org
Reading Comprehension Exercises: News stories accompanied by audio files. Stories in original, abridged or outline form. Many exercises to check reading comprehension (vocabulary, word selection, multiple choice, sequencing, and conclusions).

5MinuteEnglish.com Reading
An interesting series of short ESL intermediate reading lessons focusing on vocabulary, grammar, and reading comprehension.

VLC Edict Reading
Reading Comprehension Texts with Questions: All the passages are adapted from South China Morning Post. These texts are Active Dictionary pages, that is, you can see the dictionary entry for any word in the text by placing your cursor above it and double-clicking on it with your mouse. The texts are accompanied by multiple-choice comprehension questions. For upper intermediate and advanced levels.

Gallaudet University English Works
Traditional Reading Practice (main idea, details, and inference) with vocabulary and content comprehension questions. Texts are adapted from Interesting Deaf Americans. Washington, DC: Gallaudet University. For intermediate level students.

Linguarama Reading Comprehension
Language Training for Business: A collection of 26 business-related reading comprehension texts dealing with topics such as: business communication, insurance, finance, technology, quality control, legal English, technology, banking, management and retailing. Vocabulary and reading comprehension questions for intermediate level students.

Rocket Reader.
Rocket Reader has fun programs for Kids or Adults to build up their reading comprehension, speed and vocabulary skills. Online or PC Stand-alone versions. Free Sample Downloads.

ESL.About.com Reading Skills
Beginning English Reading Comprehension: English reading comprehension skills and multiple-choice quizzes for beginning level learners, classes and teachers.

The Internet TESL Journal's Reading Comprehension
An impressive collection of reading comprehension resources for second language learners.

Magda's Reading Links
Reading Resource List: A list of interactive Web reading exercises and sources for easy, intermediate and advanced ESL students.

ELC Study Zone
University of Victoria English Language Center Study Zone: An interesting selection of free grammar explanations and interactive reading exercises for beginner to advanced students.

ELC Study Zone beginner level

ELC Study Zone intermediate level

ELC Study Zone advanced level

ELC Study Index Zone for All Levels

R Reader
Tom Cobb's Reading Tutor for Jack London's Call of the Wild.
Read, listen to the recording, pause to click any word once for individual pronunciation twice for examples + definition. Quick look-ups in Word-Net.
---
READING COMPREHENSION STRATEGIES TRAINING AND PRACTICE SITES


Think-Alouds to Improve Reading Comprehension

Reading strategies teachers say they use
from Barry, A.L. (2002, October). Reading strategies teachers say they use. Journal of Adolescent & Adult Literacy, 46(2), 132–141
---
NEWS READING PRACTICE


Yahoo Headlines
Use for speed-reading or practice in getting the gist of news stories quickly.

Rikai News Stories
Easy News Stories with full bilingual Support in Japanese, Chinese or Spanish.

Crayon
Students design their own newspapers and can write their own stories.
---
BASIC ENGLISH WORDLIST AND STORIES USING IT
(only an 850 word vocabulary)

Basic English wordlist
(850 words: Click on WordList or go to page 4).
Basic English is an attempt to give to everyone a second, or international language, which will take as little of the learner's time as possible. It is a system in which everything may be said for all the purposes of everyday existence: the common interests of men and women, general talk, news, trade, and science.

A basic phonetic reader
(Using Basic English's 850 word vocabulary only)

Basic English Reading Books and Sources

Bibliography of about 200 books
written using only 850 words of Basic English
---
RECOMMENDED FREE ONLINE READERS


SOON Educational Publications
Free easy-English material with a moral lesson.

Sinorama
Sinorama magazine (recently renamed as Taiwan Panorama) for Online Reading practice.
The Sinorama articles are mainly about issues in Taiwan in such areas as politics, economics, arts, society, culture, and ecology. An electronic corpus consisting of 10,000+ texts!
---
READING LITERATURE, SHORT STORIES AND COMICS ONLINE


Classic Authors
Great literature online. Literature listed by author.

Short Stories
Authors' Bibliography included.

Classic Short Stories
Collection for pleasure reading.

Daily Comics
Comics to learn English having fun!

Comics
How to use Online Comics to improve your English reading skills.

Read Print
A free online library offering thousands of free books for students, teachers, and the classic enthusiast. Start by looking through the author index to find an interesting author or book.
---
READING ONLINE MAGAZINES


Extensive Reading - Online Magazines
How to read Online Magazines to improve your English reading skills.

Magatopia
An affiliate portal that gives you access to many Online Magazines (OMs).
---
SCIENTIFIC MAGAZINE ARTICLES FOR AUTHENTIC READING

(Read critically. Everything you read may not be scientifically correct or true!)

Discover.com
A scientific magazine covering these kinds of issues: mind and brain, medicine, space, technology, ancient life, environment.

Scientific American
Articles in these fields: astronomy, technology and business, nanothechnology, health, environment, biotechnology.
---
READING MATERIALS


TESL-EJ Online Journal
One of the very best for language learning issues and articles online.

Reading Online
Reading Online (ROL) is a peer-reviewed journal of the International Reading Association (IRA). Since its launch in May 1997 it has become a leading online source of information for the worldwide literacy-education community, with tens of thousands of accesses to the site each month.
Unfortunately, it is not longer publishing any new issues after 2005. However, previous issues of the journal focus on literacy practice and research in classrooms serving students aged 5 to 18. "Literacy" is broadly defined by IRA to include traditional print literacy, as well as visual literacy, critical literacy, media literacy, digital literacy, and so on. A special mission of the journal was to support professionals as they integrate technology into the classroom, preparing students for a future in which literacy's meaning will continue to evolve and expand.

Questia and The Internet Public Library
Reading Book Reviews
When reading a book, you may also want to find out what others think of books. The internet is a great way to do this. You can look at sites such as www.findarticles.com, www.questia.com and The Internet Public Library in order to find critiques and book reviews. In general, though, you will not want to just type the title of the book into a search engine - this will probably only take you to web sites selling the book. You also want to avoid simply typing a set of words into a search engine. You will get lots of hits but many of these will be personal pages that may contain old information or unreliable facts.
If you want to know what other people like you thought of the book, a great way to do this is through online forums. Many book lovers gather on online forums in order to share experiences and ideas about books. Forums such as the speedreading.com forums allow you to select the genre you are interested in and ask other forum users about the book you are reading. You may find that the book is already being discussed or you may need to post a thread that asks others what they thought of the book you are reading. Someone who has read the book may then respond to your question and offer their own opinions and observations. This can be useful if you are forming your own opinions of the book and want a fresh perspective.
Of course, if you want to research a specific subject online, you can also do so. If you read about penguins, you may want to find out more about them. A great way to do this is to read more books online. Web sites such as freeonlinebooks.org list free books online by subject so that you can get free information. Online libraries and resources can also help. For example, findarticles.com is a useful site that lists all manner of articles about every subject. Online libraries such as www.questia.com and The Internet Public Library will provide you with reliable information as well and will take you to reliable links that offer useful information. Most university web sites also have lots of resources about every topic imaginable.

Planet CD ROM
Planetcdrom.com is about the cheapest source in the world for Educational Software, Movie DVDs, and Music CDs.

Christian Book Distributors
Cheapest prices online or off for inspiring faith-building books, music, and software.
---
ELECTRONIC BOOKS ONLINE READING LITERATURE FOR FREE


Page by Page Books
Classics and Speeches. Choose what you'd like to read online by clicking on either Author or Title List below:

Author List of ELECTRONIC BOOKS ONLINE READING FOR FREE!

Title List of ELECTRONIC BOOKS ONLINE READING FOR FREE!

Reading for all children. Centers of US AID for Teacher Training. Searchable Database.

Here you will find free novels in Romance, adventures, westerns, historical, mysteries, science fiction and even classic novels. All for Free-Reading!

Short Stories
Short Stories «Love Stories «Short Stories Collection «Books «Child Books «Romance Books «
---
READING SOFTWARE RECOMMENDATIONS


CALL4ALL recommended language learning programs
All programs are hybrid CDs, for use on either Mac or Windows computers. All of these Language Learning Software Programs have been tested and approved by CALL4ALL.US for their effectiveness in helping with language learning.
---
READING AND SPELLING


Spelling
AVKO Educational Research Foundation - improving spelling and word decoding.
---
READING HABITS


Amazon
Use this or any other online bookshop to discuss reading habits and preferences.
---
TASK-BASED TEACHING

TBLT 2007 - Task-Based Language Teaching Online Proceedings
Designing Online Reading & Writing Courses & Tasks to Maximize L2 Learning (John Paul Loucky)

Flash Presentation Loucky
Designing Online Tasks to Maximize L2 Learning

Handout Loucky
Designing Online Reading & Writing Courses & Tasks to Maximize L2 Learning
---
CHAT ROBOTS, CHATBOTS OR CHATTERBOTS, ALSO SIMPLY KNOWN AS "BOTS"
These are computer programs on online sites that simulate human communication patterns. They can mimic human conversation or chatting by using artificial intelligence (AI). Eliza was the first chatbot, made in 1966 by Weizenbaum.

ALICE
Artificial Linguistic Internet Computer Entity

ALICE downloads

Google Directory Chatterbots
Great list of Chatterbots from Google's Directory.

Geocities Botlist
Chatterbots waiting to simulate chatting with you at Geocities.com.

Basic Bot site for Artificial Intelligence Projects
---
TEXT TO SPEECH ENGINES

ReadPlease
A free TTS or Text-to-Speech Engine. Developer of award-winning text-to-speech software for Windows® based operating systems. Reads any text you see on your screen - all purpose text-to-speech software.
ReadingBar 2 for Internet Explorer reads any web page, makes mp3/wav files, zooms any page, text-only version web pages, translates and much more!

ReadPlease ReadingBar
Explains ReadingBar Supported Control Codes for Volume, Speed, Pronunciation, Spelling, Silence and Choice of Voices.
---
ELECTRONIC READERS / TEXT-TO-SPEECH PROGRAMS
(See Page TTS on T Page)


JP Loucky's Online Zoho Presentation on "IMPROVING-ONLINE-READABILITY"
(view it free here!)
---
RELIGION

Religion Watch
Learn to distinguish between cults and true faith. Abandoning atheism, Counterfeit Code: Answering The Da Vinci Code Heresies, etc. Excellent resources for scientific and religious debate.

The Truth about Da Vinci
Was he really hiding anything?
---
OTHER

110 Classic/Required Reading Books with vocabulary lists
Recommended reading vocabulary from 110 texts. Novels chosen from junior high and high school book lists. Examples: To Kill a Mockingbird, Lord of the Flies, Animal Farm, The Great Gatsby, Catcher in the Rye, The Crucible, etc.

Vocabulary.com
Use our vocabulary lists – Teachers: submit new books from your classes

Root Word Study. Root-a-Week and SAT/ACT-type words in puzzles.
U.S. State standards require the study of Latin/Greek roots. Root-of-the Week, a product similar to "word-of-the-day", is very helpful for word study in middle schools and as preparation for SAT/ACT. There are 24 weeks of Root-a-Week. Each week has12 words derived from three roots. Access this feature at: http://www.vocabulary.com/weeklyroots.html
Learn 144 words using interactive puzzles, crosswords & word finds.

Merpy.com
Many interesting Learning Games and Activities, Stories and Holiday Episodes. Read Short Flash Stories!

CALL4ALL's Extensive Reading Database
Go here for a quick survey of CALL4ALL's Extensive Reading Database.

English Learning Resources
Click on "Online Resources for English Learning" to access pages with many annotated links for... Reading Opportunities; Listening Opportunities; Vocabulary & Grammar; Test Your English; Keypals; & Chat Link Sites. These sites a) have a history of consistent service; b) offer quality materials; c) feature regularly updated materials and/or a large enough collection of materials so that students can benefit from visiting the site again and again.

Ken Schmidt's English Learning Resources

Preparing ESL/EFL Students for Reading Comprehension Tests
Reducing anxiety and improving reading strategy training.

BBNBI News Inspirational Radio Online
In all of these languages: English, Spanish, Portuguese, Chinese, Korean, Japanese, German, Russian

BBNBI News Inspirational Radio English

BBNBI News Inspirational Radio Espanol

BBNBI News Inspirational Radio Portuguese

BBNBI News Inspirational Radio German

BBNBI News Inspirational Radio Russian

BBNBI News Inspirational Radio Chinese Simplified

BBNBI News Inspirational Radio Chinese Traditional

BBNBI News Inspirational Radio Japanese

BBNBI News Inspirational Radio Korean

Rikai means 'understanding' in Japanese and is very similar to PopJisyo
In fact, they share many of the same functions. While PopJisyo used to be inferior to Rikai, over the past few years Rikai has become inferior and very distracting with dating ads, but it still remains an effective glossing tool between English, Chinese, Japanese and Spanish.

Gutenberg Project
There are 20,000 free books in the Project Gutenberg Online Book Catalog. Project Gutenberg is the oldest producer of free ebooks on the Internet. Our collection was produced by thousands of volunteers.

Audio Books: Both Human- and Computer-Read

Audio Books: Human-Read

Audio Books: Computer-Read

Graded Readers or Book Reports by Doshisha University Students
These are 225 book reports written by Doshisha University students to help you decide what books you would like to read. Choose either Low or High Intermediate Levels

Word Counts and Reading Levels for 12,000 Graded Readers

Lit2Go
from Florida State's Educational Technology Clearinghouse.
Lit2Go is a free online collection of stories and poems in mp3 (audiobook) format. It's a growing collection of public domain content graded for K-12, including MP3 audio files, text files, permission to make "books", and at least one post-reading activity sheet for each.

E-hon
Children`s Story and Picture Books; World Folktales Translated by Digital EHON Site

Design Dictionary

Design Search Engine

Design Taxonomy
DESIGN is an ever-growing, all-encompassing field that accommodates a plethora of different disciplines. How would a contemporary hierarchical tree of Design look like? The proposed challenge is simply to visualize the contemporary Design landscape.

Robin Good's Vista Points

Society for the Scientific Study of Reading and Scientific Studies of Reading Journal

ESL Reading
ESL Reading.org (Kieran McGovern) posts PDF versions of longer stories popular with learners (including 'The Signalman', 'The Prisoner of Zenda,' 'The Body Snatcher,' the 'The Marble Finger' etc. Also a series of 400 word quirky stories: 'Did that Really Happen?' originally published in Hong Kong's Ming Pao paper.

CALL resources portfolio overview
Web-based Portfolio of CALL Resources: Online Review (Great Resources and Skwrl from Andy Johnson)

CALL4ALL resources portfolio overview

ESL Reading
Free graded reading materials for English language learners
URBAN MYTHS vs. REALITY
'Did That Really Happen?': a series of 400 word quirky stories written for Ming Pao Daily in Hong Kong. Combining urban myths with elaborated versions of real event 'Did that Really Happen?' challenges reader to distinguish real events from invented ones.
---
REFERENCE MANAGEMENT ONLINE

Connotea

RosettaProject.org
The Rosetta Project is a global collaboration of language specialists and native speakers building a publicly accessible online archive of ALL documented human languages.

Mobile Me
Your email, contacts, and calendars in sync.
MobileMe stores all your email, contacts, and calendars in the cloud and keeps them all up to date and in sync across your iPhone, iPod touch, Mac, and PC. When you make a change on one device, MobileMe sends the new information up to the cloud, then updates all of your other devices. Your iPhone or iPod touch is updated in real time. And on your Mac or PC, it happens automatically every 15 minutes

Google Scholar
Features of Google Scholar: Learn about key papers in any area of research; Search diverse sources from one convenient place; Find papers, abstracts and citations; and Locate the complete paper through your library or on the web Google Scholar provides a simple way to broadly search for scholarly literature. From one place, you can search across many disciplines and sources: peer-reviewed papers, theses, books, abstracts and articles, from academic publishers, professional societies, preprint repositories, universities and other scholarly organizations. Google Scholar helps you identify the most relevant research across the world of scholarly research.

Connotea
A free online reference management system.

Zotero
Zotero runs in your Firefox web browser, which must be open in order for you to access your research collection. You do not have to be online, however to use Zotero; features such as notes, search, organization will work perfectly well offline, although obviously you will not be able to view some online items in your collection or to acquire other online materials. The Zotero window contains your entire collection: bibliographic references and whole documents and files, your notes, and other items like images and snapshots of web pages.

Radio Programs in 18 Languages from NHK Japan
LIVE NEWS in 18 languages by rotation: The service provides broadcast in 18 languages, including English and Japanese.

Howtogeek.com
Remotely Control Somebody's Desktop the Easy Way

Topics Online Magazine
Online Magazine for Learners of English
TOPICS offers learners of English an opportunity to express and publish their ideas in English to an online audience.

theRADIO.com
Not that I am condoning the streaming of music at school, but this site allows a fun exploration of your favorite music genres using Internet radio selections.
---
RESEARCH ETHICS

Navigating Research Ethics
Roger (2007). An open-access document by the Department of Linguistics at Macquarie University about ethics and power in educational research. Covers how to avoid any problems in the areas of Conflict of Interest, Consent, Coercion and Confidentiality that could arise as part of a research project involving human participants.

Open University (UK) Research Ethics guidelines

Galanet
This European-funded Romance Languages Project (in French, Italian, Castilian Spanish, Catalan and Portuguese) aims to study mutual comprehension among speakers of the Romance languages. The site reports on interactive sessions between these speakers, and lists research articles by project staff.
---
RESEARCH AND CITATION PROGRAMS

The Best Resources For Learning Research & Citation Skills
Among the Best Resources For Learning Research And Citation Skills (from Ferlazzo's list) are:

LEARNING RESEARCH SKILLS:
Here's the one resource that's probably accessible to Intermediate English Language Learners. It's called How To Do Research, and it's from the Kentucky Virtual Library. It's designed to look like an interactive board game.

The Information Literacy Game
The Information Literacy Game comes from the University of North Carolina. It's an online game designed to help students develop research and citation skills.

Adventures In Library Research
Adventures In Library Research comes from Lycoming College. It was created to teach students how to navigate successfully around library resources.
Students learn some Internet research skills through playing The Gold Rush Game. The group that created this game, 21st Century Information Fluency, has also developed quite a few other interactives designed to help students learn about using the Web for research, including The Internet Search Challenge, the Keyword Challenge, and even more challenges. All of these are accessible to Intermediate ELL's.
Carnegie Mellon has two games related to research and libraries — "I'll Get It" and "Within Range". The St. Joseph School Library has a large number of surprising accessible games related to research. This site might be accessible to high Intermediate English Language Learners.

Boolify
Boolify is a search engine designed for elementary and middle school students that is accessible to English Language Learners. I think there are others that are more accessible, but this is a good one to help teach basic search strategies. It's on The Best Search Engines For ESL/EFL Learners — 2008 list. The City University of New York has an excellent series of exercises on actually writing a research paper.

CITATIONS:
EnglishClub.com is a great Citation Builder. Fairfield University has a good tutorial on Using Citations. It's followed by a quiz. Eastern Washington University also has a good tutorial on Citing Your Sources. Here are several sites that correctly format citations once you input the necessary information: Ottobib; Citation Machine; Bibme; EasyBib; MLA Citation Generator; OSLIS Citation Maker; Knight Cite; worldcat.org; and http://www.noodletools.com/.

Noodletools.com
---
| | | | |
| --- | --- | --- | --- |
| | | Join a live video chat now! | |
---
Free Demo Lessons
http://CALL4ALLUS.en101.com



Internet-based, interactive audio-visual English learning center with instructions in 21 languages.
Free Demo and great online Business Opportunity!

Click on a flag to choose a language.



























---
online electronic translation tools
---



ESL Lounge
Free ESL Lesson Materials for teachers. Grammar, worksheets, song lyrics, board games, pronunciation and more. All free and printable.
---



Online Conference/Classroom
Nellies English Projects is an educational website for students and teachers whose aim is to motivate students for lifelong learning. It provides resources for teachers on how to integrate technology into the classroom by means of project based and experiential learning using WebQuests. The site provides many educational resources, articles, lesson plans, evaluation rubrics, reading practice and collaborative writing ideas.
---

Powered by IP2Location.com

IP2Phrase
IP2Phrase allows you to insert dynamic customizable welcome messages to your web page with geographical information.You can either design your own phrase or use one of their defaults.



---



FoxLingo – The Ultimate Language Tool!
(works only with Firefox)


Web Page Translation, Translated Search, Auto Translation, Text Translation, Language Resources, Learning Languages, etc.

Main Features
Page Translation - Translates full web pages (over 1,000 different language pairs)
Translated Search - Searches foreign pages using terms written in your language
Auto Translation - Automatically translates websites by recognizing their domain
Text Translation - Translates text entered in the search box or selected on any web page
Language Resources - Over 90 language services (encyclopedias, text-to-speech, etc.)
Ixquick - Metasearch engine with unique features, language search and complete privacy
Learning Languages - Over 100 links to language learning sites for a variety of languages
Freeware - FoxLingo is completely free and contains no adware or spyware
Complete Privacy - FoxLingo does not take any information from its users
Supports 45 languages & over 1,000 different language pairs

Afrikaans, Arabic, Aranese, Basque, Bulgarian, Catalan, Chinese Simplified, Chinese Traditional, Croatian, Czech, Danish, Dutch, English, Esperanto, Filipino, Finnish, French, Galician, German, Greek, Hebrew, Hungarian, Icelandic, Indonesian, Italian, Japanese, Korean, Latin, Malay, Norwegian, Occitan, Persian, Polish, Portuguese, Portuguese Brazilian, Romanian, Russian, Serbian, Slovenian, Spanish, Spanish Latin American, Swedish, Turkish, Ukrainian, Welsh

Uses 35 free online web page translator services

Worldlingo.com, Tranexp.com, Google.com, Abacho.co.uk, Altavista.com, Apertium.org, Eigo-navi.com, Elmundo.es, Excite.co.jp, Freetranslation.com, Gencat.cat, Gts-translation.com, Ibm.com, Imtranslator.com, Internostrum.com, Interpret.co.za, Linguamatix.com, Lingro.com/, Lingvo.org, Nazgol.co.il, Nifty.amikai.com Ocn.ne.jp, Oesi.cervantes.es, Online-Translator.com, Opentrad.org, Sli.uvigo.es, Solvingmaze.com, Toggletext.com, Tr.voila.fr, Translatica.pwn.pl, Translator.live.com, Translendium.es, Vil-net.dyndns.org Yahoo.com, 220.194.61.120